Tuners and Programmers
---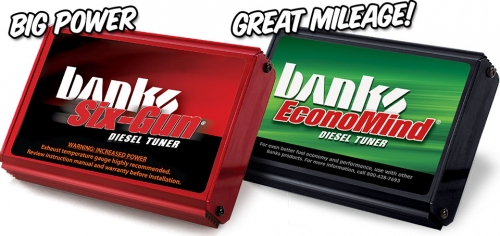 DIRTY TUNERS KILL YOUR MILEAGE AND YOUR DPF!
PUTTING YOUR ENGINE ON KILL
The diesel particulate filter (DPF) on newer diesels soaks up soot from dirty tuners like a sponge. You can't see it, but it's happening. The DPF can clean itself through active regeneration, but this uses up fuel.
Bottom line: the dirtier the tuner, the lower the fuel economy—it's that simple. Double the amount of soot and you'll double the regen time and fuel consumed. Even worse, you run the risk of damaging your DPF. (Good luck getting your dealer to replace this expensive unit when your dirty tuner causes damage!) Dirty tuners put your engine and your DPF on kill.
Dirty Tunes:
» Plug up the DPF with ash, killing it
» Kill performance
» Cause continual DPF regeneration
» Ruin fuel economy
» Create excessive exhaust temperatures
» Compromise the truck's warranty
» Drain your wallet (fuel costs)
» Drain your wallet to replace the DPF
---
OTHERS PLAY DIRTY.
BANKS TUNES CLEAN!